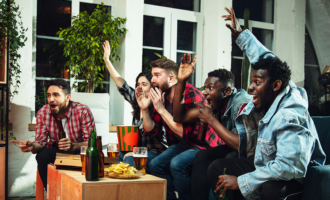 Insights
Scrum down for the ultimate sports viewing party!
As the 2023 Rugby World Cup looms this autumn the temptation to get friends and family round for a sports party is hard to resist. Whether you're hosting the latest World Cup showdown, or a premier league game, it pays to plan your get-together thoroughly and make sure everyone and every device is connected.
Our blog helps you take full advantage of your ultrafast full fibre broadband to entertain friends and family. We look at everything you need to ensure everyone has the best time at your home viewing party.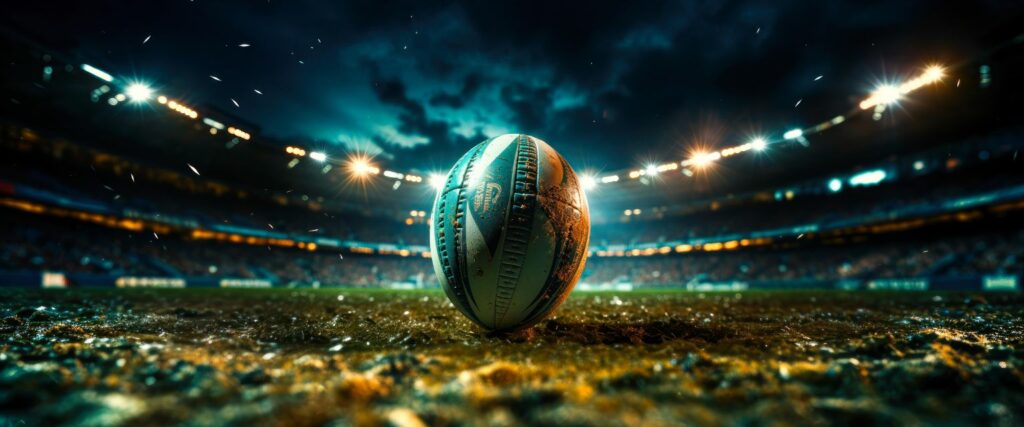 The screen: are you having it large?
Ultrafast broadband allows you to watch streamed content at a quality you won't have seen before. So, when it comes to the screen, the question is: how big do you want to go?
Much might depend on the size of your room, and your budget. If you're just getting a few people around to your living room, then you don't need to go overboard and your usual TV will definitely suffice.
However, if you're thinking about a larger group of people, a more spacious open-plan room, or even an outdoor event during the warmer months, you might be considering a home cinema screen. Frankly, the larger you go, the greater the chance to appreciate the quality of your service.
Sound system: is everything loud and clear?
This is very simple – you just make sure you have a sound system or speakers that suit the room you're all in. In an average living room, you might be fine with your TV's built-in speakers, or you might invest in something extra to augment it – an all-in-one wireless soundbar, for example. If you're going larger with the room and screen, you can choose from a variety of speaker systems available. And if the party is taking place outside you might want speakers all around the garden with an amplifier capable of adjusting the volume between them.
The good news is a full fibre broadband stream won't suffer any dips in quality or drop-outs, allowing you to go as loud as you like without fear of interruption. You and your guests will be able to immerse yourself in sound to your heart's content.
Keep up the speed for second screening
With over 49% of sports viewers using another device to catch all the VAR decisions, pundit comments and fans social media posts, you need to make sure your broadband can handle multiple devices with ease. If your bandwidth can't handle the need for speed from your guests your party could end early.
Don't let guests go hungry or thirsty
Food and drink should be pretty high up your menu (pardon the pun). Having snacks at the beginning, during and after the game is essential. Options of doing a big shop online and having it delivered or if you're lucky enough getting a fast food order delivered to your door will keep your family and friends energised during the game.
Guests might bring their own drinks, but always second-guess how much you'll need in the way of beers, wine and soft drinks. Keep it plentiful, and the game will go down as an event to remember. Just make sure they don't spill their drinks on your wi-fi router or else the party is over!
Keep the fun going
What's going to happen when the match ends? It's likely that most people are not going to leave immediately, so crack out your console and relive the game online with an ad-hoc tournament or challenge online friends to who can be the best football player or manager.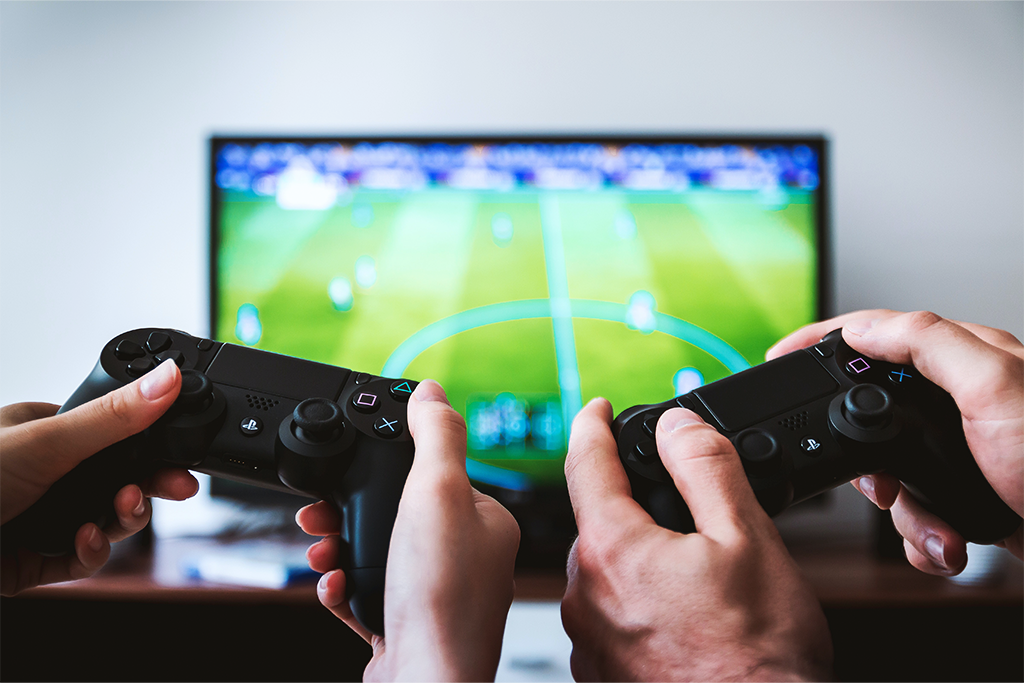 What broadband speed do I need to stream in 4K?
The good news is that you don't need all the bandwidth in your deal to effectively show the game, whatever the size of your screen. To stream in ultra-high definition, and benefit from every detail in the sound and picture, you'll need a minimum of 25Mbps of available bandwidth.
But, this is the minimum figure most suppliers and manufacturers recommend, in reality you would need more bandwidth for your tv, family and friends devices so you don't bottleneck bandwidth. A live feed from a match can demand more bandwidth than films, and if you have other multiple devices also running in your house at the same time your picture will deteriorate. It's worth allowing 40-50Mbps to cover all situations. Also if you have multiple devices connected to your router, that 50Mbps might not be enough.
Want to upgrade to full-fibre broadband?
With ultrafast, full fibre broadband, the most vital ingredient for a cracking night in front of the screen with a bunch of your best friends is firmly in place.
We're continuing to extend our no-stress, ultrafast network across the South-west. Is your home eligible for a full-fibre broadband upgrade?
With Jurassic Fibre, you'll get:
Local support – a friendly local team deals with all enquiries
Simple contracts – Fixed-price or monthly rolling contracts, you choose
Flexible terms – upgrade or downgrade packages monthly
Sound good to you?
Speak to our sales team on 01392 345600 or email [email protected]. Lines are open from 9am to 6pm, Monday to Friday, 10am to 4pm on Saturday.