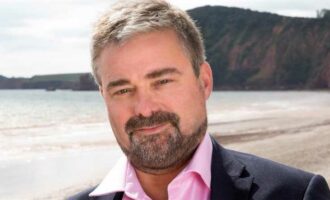 Location News
Jurassic Fibre starts construction of its ultrafast full fibre broadband network in Yeovil
Jurassic Fibre confirmed that it has started construction of the Yeovil section of its national fibre network.
The first premises is expected to come into service in Q4 of 2020, forming part of the company's £250 million project to deliver a fibre-to-the-premises (FTTP) ultrafast broadband network to over 350,000 premises in towns and villages across the South West of the UK.
"Following the success of our roll-out in East Devon, we are extremely pleased to be expanding our footprint to Yeovil and South Somerset, improving connectivity for residents and businesses and anchoring the area's position as one of the most attractive places to work and live in the South West," said Michael Maltby (pictured), CEO and founder of Jurassic Fibre.
The news follows the previous announcement that Jurassic Fibre already covers more than 15,000 homes and businesses in its network footprint to the East of Exeter and has started building in Honiton and Taunton.
"We are delighted that Jurassic Fibre has chosen to expand its network to Yeovil, an area desperately in need of better digital connectivity," added Joe Walsh, economic development specialist for the South Somerset District Council.
"Reliable broadband is more important now than ever and the availability of ultrafast full fibre will be a huge benefit for people living and working in the local community."
In just over a year, Jurassic Fibre has recruited over 170 staff in Devon to ensure that it can roll out its network ahead of the Government's 2026 target for full fibre broadband to be available across the UK.
"We have already seen our service deliver real benefits to so many customers, at a time when quality broadband has never been more important for remote working, home-schooling or just keeping connected with family and friends," added Maltby.
"We are now looking forward to working in Yeovil in the coming months, to provide local homes and businesses with state-of-the-art broadband and improve their everyday internet experience."