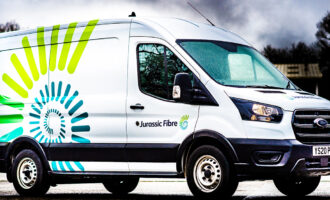 Location News
Roll-out of full fibre broadband gathers pace in Somerset
Jurassic Fibre has announced that the next location to benefit from their ongoing rollout of a new gigabit speed Fibre-to-the-Premises (FTTP) broadband network will be the small South Somerset (England) town of Wincanton, as well as some of its surrounding areas.
The provider is being supported by a £250 million commitment from Fern Trading Limited, which is helping to fuel the operator's ambition to cover 350,000 premises across South West England by the end of 2024.
The latest addition to this rollout list, Wincanton, is home to just over 5,000 people and more locations in Somerset are shortly to be announced as the provider ramps-up their rollout. Meanwhile, Jurassic Fibre's first customers in Bridgwater have just gone live, which makes that the first location in Somerset to become serviceable with full fibre broadband on their network (they're also deploying in Devon and Dorset).
Michael Maltby, CEO and Founder of Jurassic Fibre, said:
"We're very pleased to welcome customers in Bridgwater to our award-winning network. This latest announcement shows our speed and commitment to connect more people and businesses to our best-in-class broadband, at a time when it is really needed.
Through building our own cutting-edge network, Jurassic Fibre is investing in the digital plumbing of the South West, which will deliver both social and economic benefits to its communities for years to come."