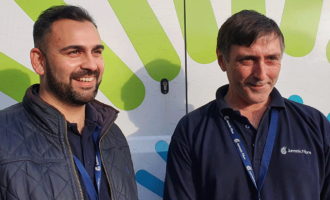 Insights
A day in the life of our Jurassic Fibre Aftercare team
What is an aftercare team?
Setting up your broadband connection can be quite simple… plug in the router, follow the instructions, and away you go. However, that's not always the case. While some people may try to fix router and wi-fi issues themselves, others will retreat to a different part of the house and not use the 'dodgy' corner where no one can connect.
When you sign up to Jurassic Fibre, you not only get an ultrafast broadband connection but you get access to our aftercare team who are trained experts in dealing with broadband issues. So no more reaching to connect video calls from on top of the wardrobe or under the stairs.
Who is in our aftercare team?
Josh is the aftercare supervisor, who organises the list of jobs each engineer will have, as well as helping customers himself. Steve is one of our most senior engineers who loves connecting with the customers and helping resolve their challenges.
Getting ready to meet the customers!
The aftercare team is allocated their daily jobs in advance which have been scheduled by the customer care team and Josh. Engineers will call all their customers at least 30 minutes before arrival as a courtesy to let them know they are on their way… Or an unofficial nudge to get the kettle on 😉. The aftercare team looks after all customers across the entire southwest. Nowhere is too far away!
Common issues experienced
Every customer is different! There isn't a one size fits all solution with the aftercare team. The first thing that engineers will do upon arriving at a customer's premises is to build rapport.
"It is important to make the customer feel at ease." says Josh. Engineers will listen very closely to what the customer is requiring before troubleshooting.
They will meticulously go through a mental list, curated from years of experience, as to what the issue will most likely be. Issues can range from something as simple as thick walls to more complex electrical earth leakage interference issues.
A common issue experienced by customers is the lack of signal. Our Nokia routers are great, however they aren't able to change the laws of Wi-Fi and penetrate Cob walls successfully or produce signals at the other end of a castle for example.
"We have two solutions to boost the signal. We can utilize the already installed electrics within the house and beam data (Internet) down the cables which is great for bypassing thick walls. Failing that we can wirelessly push signal around a building providing obstructions are at a minimum. " says Steve.
"There is no right or wrong way to fix the Wi-Fi," says Steve. "We do everything we can to give the customer the best connectivity and experience, whether that's upgrading the router, providing Wi-Fi boosters, or more".
The aftercare team is made up of two key philosophies. Fix the fault and customer experience! We will never close a job down unless both are to a satisfactory level.
When the issue isn't at home
Not all issues are caused by thick walls and automated product faults. Sometimes issues can stem from the fibre cables themselves if they have been damaged while in the ground or overhead.
The fibre is coated in many materials, including Kevlar and polyethylene. Despite this protection, you can still get damage from groundwork conducted by external companies, individuals, or even animals.
To test if there is damage to the cable, Engineers will use a light reader. By shining light down the line, you can measure its bounce-back rate. This gives you a good indication as to if the cable is damaged. Unlike copper, Fibre cannot be easily repaired, and instead, the entire cable will need replacing.
Conclusion
From minor aerial or underground faults to more technical challenges, the aftercare team is at hand to make sure all our customers get the best possible broadband connection we can give them.
If you'd like to see if you can get connected to our ultrafast full-fibre network, use our postcode checker.
We are also currently hiring, so if you'd like to know more about a career in aftercare, take a look at our careers page.