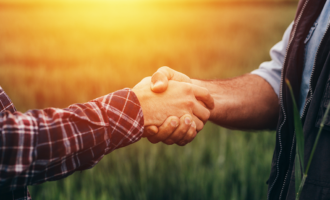 Insights
What is a wayleave and why is it important for fibre broadband?
Getting fibre to your home is primarily an easy process, but at certain times outside issues can lead to installation delays. This can come in the form of permits, obstructions and wayleaves. These have been around for a while, but there is still a lack of awareness of what they are and why they are important when it comes to rural broadband connectivity.
What is a wayleave?
A wayleave is a legally enforceable agreement between a land or property owner and telecommunications, utility, or fibre providers that allow for the construction, maintenance, and management of network cables and equipment over or under land.
Why is a wayleave agreement important?
The growth of full-fibre requires a lot of construction work across the UK, prior to any work being done to a property. A wayleave agreement is needed to install or repair equipment on private land, or inside a private property where it will be providing a service to someone who does not legally own the property or land, for example a rental property or a flat in an apartment block.
Why do we need wayleave agreements for full-fibre broadband?
As our lives get more digitised it's becoming essential to have faster broadband straight to your door. With the rise of people working from home and additional devices requiring an internet connection the need for reliable broadband becomes a necessity.
As well as having resilient fibre connectivity with speeds of up to 1GB for residential customers, there are several other reasons on the importance of switching to fibre.
There will be some instances where a wayleave is required in order to install your property to our network. This can be seen in many forms including digs across neighbouring properties land or attaching cabling to buildings, for example.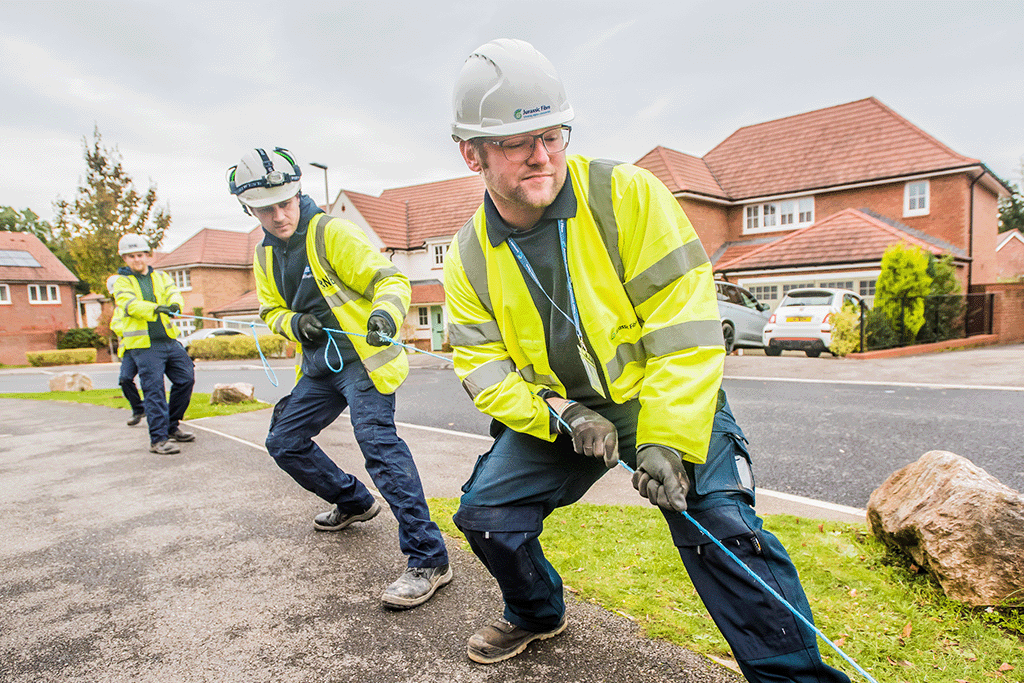 The government are driving part of the growth with new changes to the building regulations so that all new builds are constructed with the capacity to install gigabit fibre connectivity. This will ensure all new homes will easily be able to have full-fibre broadband, but also avoid costly and disruptive installation work after the home has been built.
Why does this benefit the landlord or landowner?
The landlord not only benefits from a financial agreement with the provider, but they also ensure that key utilities can get installed quickly and easily to make their property or land more desirable in the future.
According to research , the present "copper" network will be unable to meet future demand as the internet becomes more prevalent in our daily lives, and the need for working from home grows. Having a "fibre ready property" can improve the property value by 5-8 percent when compared to properties that do not have access to fibre.
Having a legal agreement in place not only protects the landowner but also protects our equipment as the provider and aids with the ease of accessing and maintaining our infrastructure. Financial benefits of the agreement can be discussed on a case-by-case basis due to different works and the nature of the land in question. While some are keen to get the agreement signed and commence the work, others may delay the agreement. The changes in legislation for flats mean providers only have to wait 35 days for a response from the landlord if the provider gets no response from the landlord they can apply under the Telecommunications Infrastructure act 2021 to help secure the wayleave.
How do I start the wayleave agreement process?
The wayleave process can be long, therefore, we'd advise starting the process as soon as possible.. Expect applications to take up to 90 days as the process has to go through the landowners, solicitors, surveyors, wayleave officers and even adjoining landowners.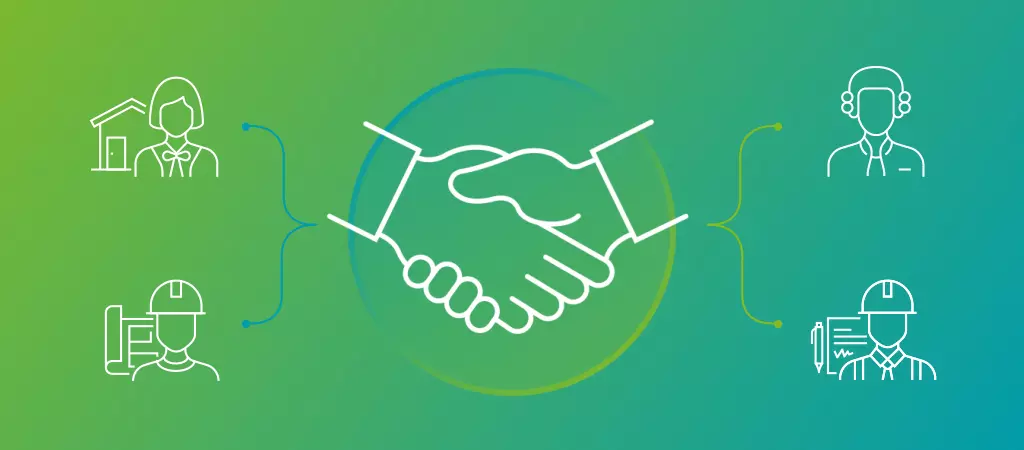 Hopefully, the information in our blog sheds some light on what a wayleave is and its importance in getting full-fibre to your home. If you have any other questions or concerns we've not covered in our blog, our friendly team are always on hand to help!
Find Out If You Can Get Jurassic Fibre To Your Door
Check your postcode and find out if you can switch to Jurassic Fibre and get full-fibre broadband speeds direct to your home. Call our team today on 01392 345600 to find out all your options and go over the process.