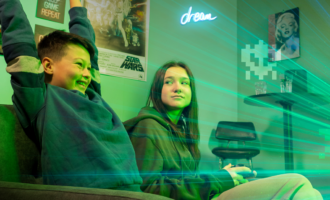 Insights
How to guide for getting faster broadband
Sluggish broadband can ruin your a-game, whether you're at work or play. If you feel that you've signed up for something that isn't delivering the goods, then we can help. This article explains:
The steps you should take before running a broadband speed test
How to take a broadband speed test
Tips to increase broadband speed
Reasons to upgrade your broadband
The best packages for streaming, gaming and business.
If you've ever experienced that sinking feeling that occurs when your broadband connection slows down, then you're not alone. Over time, we get used to that annoying 'lag', only for one glitch-ridden Teams or Zoom video call to make you see red.
As consumers, we're sold the right broadband package for our needs – or are we? If you're not sure whether what you've signed up for is delivering, then it's time to put your broadband to the test. Reassuringly, broadband providers have a legal duty to provide what they sold you – not doing so could put them in breach of contract.
So it's all the provider's fault?
Not so fast. It's easy to blame the network for sluggish broadband speeds, but that's not always the case. There are key factors that can affect the speed of your connection, from the kit that you're using, the devices that you have on your home and even the time of day that you go online.
Why accuracy is important
The first step to faster broadband is to check your broadband speed using an online speed checker. But before you do that, you need to get the most accurate reading possible. Not doing so could mean wasted time and effort contacting the provider who may well be delivering exactly what they sold you.
How to get faster broadband: Step 1 – before the test
Here are the things that you should do on the days and weeks before running the test.
Check your devices' software and hardware
If your wireless router has seen better days then it's worth replacing. Even routers that are only several years' old can slow down the broadband connection speed. Moreover, keeping hold of old routers may also run the risk of exposing all the connected devices to hackers. If your broadband provider supplies you with their router, it might be worth getting in touch with your broadband provider to ask if they can send you the most up-to-date version of their router hardware.
Update your device browsers
When it comes to wi-fi, maintaining the health of your software is important – not just for speed and for overall experience, but for safety. Not running essential software updates can expose you, and your family's information to hacks. Fortunately, keeping the software that your devices run on up-to-date is easy – just make sure to 'Update Now', if your router lets you. If your router is managed by your provider make sure to call them and ask them to update it remotely.
Update your website browser
Related to the above point, make sure to regularly check for, and install, any recommended and essential updates that are put in front of you by the web browser/s that you use.This can help solve technical glitches in your wi-fi connection as well as improve your overall browsing experience.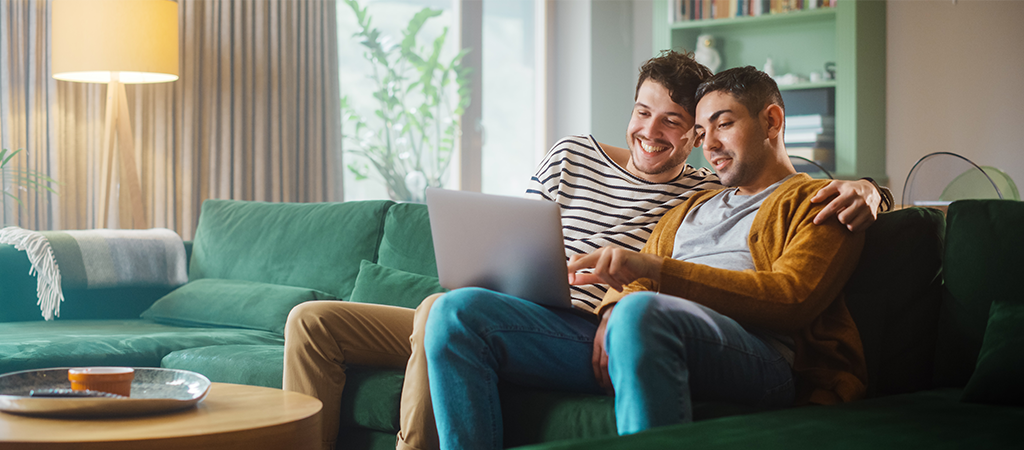 Do your downloads before the test
If a family member is downloading a huge software update, or installing a brand new game, now is not the time to do the test. Get these out of the way first.
How to get faster fibre – Step 2 – just before the test
Change the channel
If lots of people in your area are using the same wireless channel, then this can slow your connection down. Before running the speed check test, see whether your router has a button that allows you to switch to a less crowded channel.
Switch off the wi-fi – on all applications
It's easy to lose track of how many devices you have connected to the wi-fi: from the second Alexa in the bedroom to the phones, headphones and gaming devices that lurk around the house. It's a pain, yes, but switching off wi-fi on all your gadgets will help to ensure the accuracy of the test.
Connect your router with wires
For the most accurate picture, your computer should be connected to your router using an Ethernet cable.
And finally: check the average for the area
With devices primed and ready, it's time to run the broadband speed checker test. All you need to do is provide your postcode and a few details to get your result.
Faster fibre? The moment of truth!
Now that you have the result, make sure to check the figures against your contract.
If the supplier is delivering the broadband speed that they promised in the contract, then you have two options:
make some small changes yourself to see if they speed things up
consider upgrading your package.
How to get the fastest internet: small changes you can make yourself
Small changes that could make all the difference to your broadband speed include:
Using a wired connection: wired devices can be way faster than wireless ones, so it's worth a try if you only connect to the internet from a single, stationary device such as a PC.
Change up the sockets: if you've got more than one phone point where you live, then try connecting your router to the phone line socket to see if it speeds things up.
Move your router closer to the action: wireless broadband signals don't easily travel through doors, walls, furniture and bookshelves and the like, so positioning it in an open space may help.
Consider a booster: a wi-fi extender is a cost-effective way to get broadband in hard to reach places. Sure, an extender won't make things much faster, but if you're fed up with having to move upstairs or into the bathroom to make a call, then it's worth a try.
Upgrade your broadband package for your needs
If your provider is in the clear, and you've upgraded things as much as you can, then the truth is that now might well be the perfect time to upgrade your internet package. The rise of things like smart homes and smart devices mean that many of us actually require way more bandwidth than we did even a few years' ago. Fortunately, there are plenty of packages that are tailored to different needs. For example:
Faster broadband for streaming:
An average 150Mbps download speed and 30Mbps Upload speed is a great option for those of us with standard home broadband usage needs, including working from home and streaming.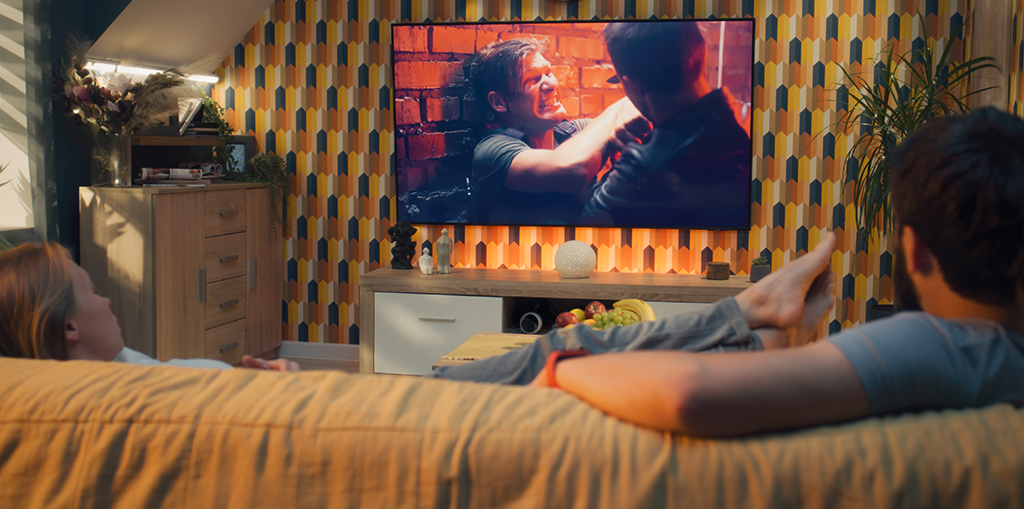 Faster broadband for gaming:
A package with average download speed of 450Mbps and average upload speed: 100Mbps is ideal for keeping up with multiple devices streaming, gaming and more.
Faster broadband for business:
With more of us working from home, it's important not to compromise on connectivity in the quest for flexible working. A business broadband package with an average 950Mbps download speed and average upload speed of 200Mbps fits the bill and can handle large document and data uploads as well as gaming and streaming – all at once if necessary!
And if you need to change your mind – don't worry. Your broadband supplier should give you the option to choose from flexible contracts so that you can flex your package to fit your circumstances.
Jurassic Fibre is committed to connecting communities
Key towns such as Dorchester have seen improvements in broadband connectivity which has been a priority in recent years. Our work has included the installation of new fibre optic cables to expand our existing networks to deliver fast and reliable broadband to Dorset.
Find Out If You Can Get Jurassic Fibre To Your Door
If you're struggling with your broadband speed and need some help in selecting the right package for you and your household, then the friendly team at Jurassic will be glad to help. Please give us a call on 01392 345600, drop us a message, or for more information about the benefits of fibre broadband, read our guide: why choose Jurassic Fibre?