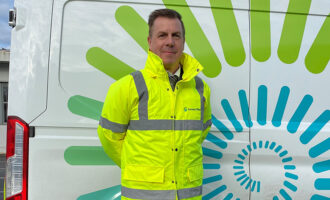 Media
Jurassic Fibre Appoints Steve Garrood as Chief Commercial Officer
South West broadband provider, Jurassic Fibre, has welcomed Steve Garrood as Chief Commercial Officer.
Steve joins Jurassic Fibre with over 20 years' sales and marketing experience working for global network operators in FTTx, FTTC and FTTP networks; mobile telecommunications, OTT and IoT solutions. He has held positions across a range of businesses, from large corporations including T Mobile, Telefonica, Deutsche Telekom and Telewest (previously NTL); to start ups such as Truphone, Insightful Technology and FYLD.
Most recently, he was CCO for a Field Force Automation product, which involved preparing the start-up company for launch from incubation into the global marketplace. Before this, he was CCO for a London-based company offering a SaaS based surveillance and compliance platform, transforming the company from single to OMNI channel, delivering double digit growth, and a strong market evaluation, whilst securing seed funding for the organisation.
In his new role at Jurassic Fibre, Steve will be responsible for driving profitable growth in sales from both residential and business customers, while building the Jurassic Fibre brand within the South West and nationally, coordinating sales and marketing efforts, as well as being part of the Jurassic Fibre leadership team.
Commenting on his appointment, Steve Garrood, Chief Commercial Officer, Jurassic Fibre, said: "Opportunities like Jurassic Fibre don't come along every day. Having the chance to help define our mission and be part of the company journey, is not only a massive challenge, but a career defining role. It is definitely one that I am highly motivated by, to the extent that this opportunity has drawn me away from the City of London. I plan to fully embrace this work/life change in order to help the company succeed and become part of the regional family and I'm delighted to be given this opportunity by Michael and the board."
Michael Maltby, CEO and Founder, Jurassic Fibre, said: "We're delighted to welcome Steve to Jurassic Fibre. The timing couldn't be better as we extend our network to more locations across the South West, including Taunton, Yeovil, Barnstaple, Wellington and Bridgwater. Steve will play a crucial role within the Commercial team as our build gathers momentum. With his wealth of experience in telecommunications, he will be well-placed to help shape the direction of our business strategy going forward."