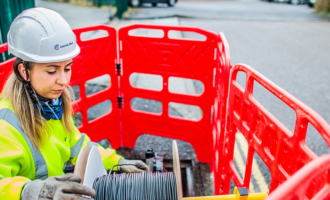 Company News
Jurassic Fibre beats industry average for opportunities for women in tech
Ultra-fast broadband provider Jurassic Fibre has announced a 209% rise in the number of women in its workforce in just two years – many in tech, construction and engineering roles traditionally occupied by men.
The South West-based company employs over 460 people at its office base in Exeter and satellite base in Honiton.
Marking International Women's Day (Wednesday 8th March), Jurassic Fibre, which was founded in 2018, has announced an increase from 45 to 139 women in its workforce since 2020. At 30% of the company's total workforce, this is substantially higher than the UK tech industry average of 21.6%.
These roles include Customer Connections Engineer, Director of Geographic Information System and Network Design, Field Data Surveyor, Tree Surgeon Surveyor and Network Designer.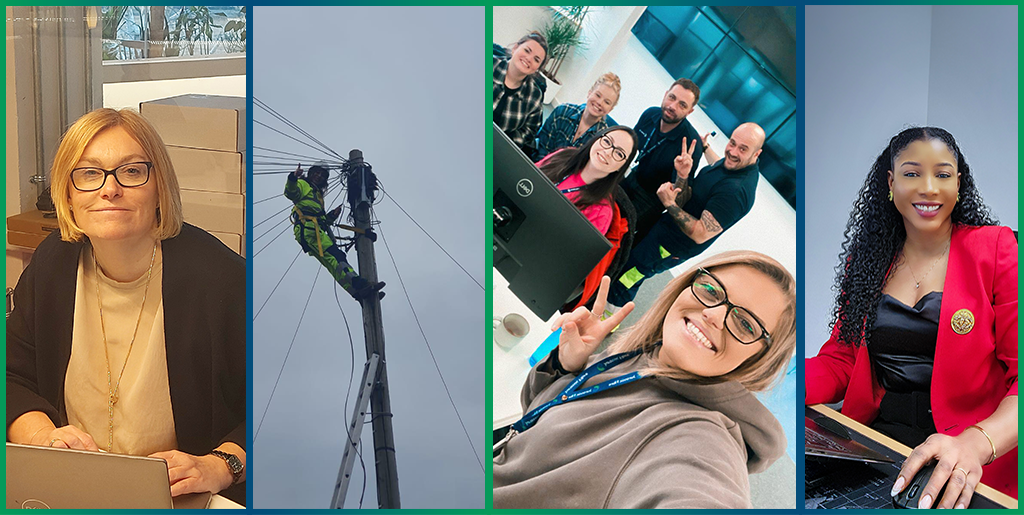 Jurassic Fibre, which is rolling out an ambitious programme of ultra-fast broadband connection to homes and businesses across the South West, has implemented a gold-standard employee package aimed at recruiting more women. Benefits include part time and flexible working, job sharing, working from home, and a menopause policy including a regular menopause café – policies that support women throughout every life stage.
Victoria Winner, Chief People Officer, said: "Jurassic Fibre aims to be ground-breaking in every way, and we specifically set out to target women into jobs to try and do better than the industry average. We're really pleased to be able to confirm we've achieved this, but of course we won't stop there and want that figure to increase in years to come.
"Our flexible working policy means that working parents don't have to choose between being in the office or doing the school run. We can agree to job shares or adjust start and finish times. We have people coming into the office after they've dropped children off, or leaving early to collect them. There's adoption leave as well as maternity and paternity leave, and a healthcare cash plan which covers employees' children too. People are at the centre of what we do at Jurassic Fibre, everyone is a valued member of the team, throughout their lives and careers.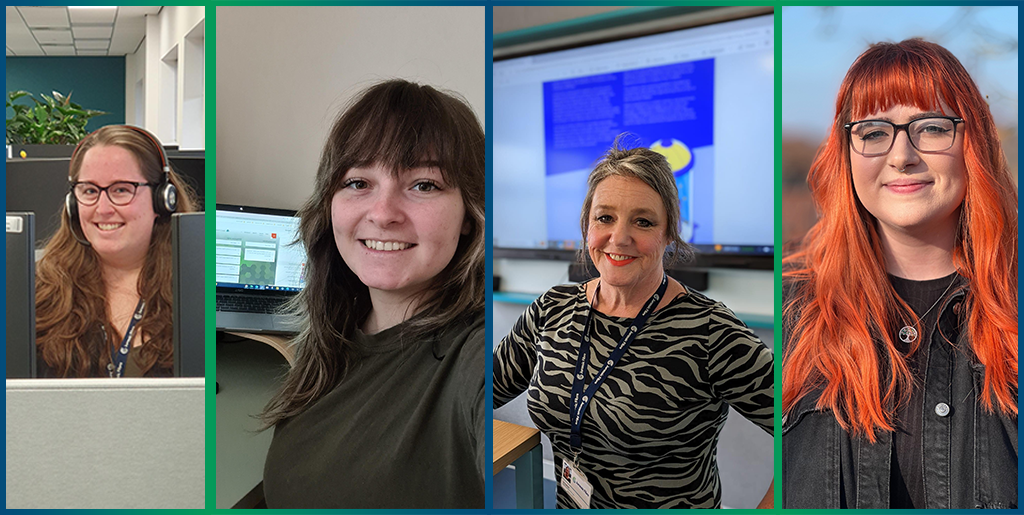 "We want to attract the best women in the region to work for us, in a highly competitive and rapidly-changing marketplace. The key is flexibility. Women are at the forefront of pushing the world of productive, creative, rewarding employment away from rigid working hours and systems. We've specifically implemented policies that mean all genders achieve a great work/life balance."
Gemma Malone is Jurassic Fibre's Lead Data Analyst for the company's Geographic Information System. She said: "I went to an all-girls school where IT was not part of the curriculum, so my first taste of using technology was actually at University when the barriers to education were finally dissolved. I never imagined I would end up working in tech, it just wasn't in my scope of awareness at the time. Through using my degree in Geology, I was able to progress into GIS roles, eventually gaining an MSc in GIS, which I use to utilise tech every day.
"At Jurassic Fibre, women are encouraged to explore different roles and departments with the full support of our Senior Leadership Team. Our voices are heard and valued at every level of the business, and we are given the opportunities to shift into careers that we may not have previously considered. With this support and empowerment, we are breaking down barriers and creating a workplace where every woman can thrive and succeed. By giving women the opportunity to try out tech careers, we can empower them to determine their own path, and find a career that sparks their own passions and interests for roles they never would have considered before."
Click here to find out more about careers at Jurassic Fibre.