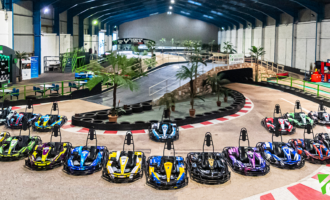 Company News
How high-speed business broadband from Jurassic Fibre put Raceworld on pole position
From the moment you arrive at Raceworld, an indoor karting track in Exeter, it is clear the team are dedicated to delivering the highest quality guest experience – so the last thing they needed was excruciatingly slow business Broadband holding things up.
"All of our guests at Raceworld are greeted with a smile and we aim to deliver an experience where, even if you lose, you leave feeling like a winner!" Rob Twigg, Operations Manager.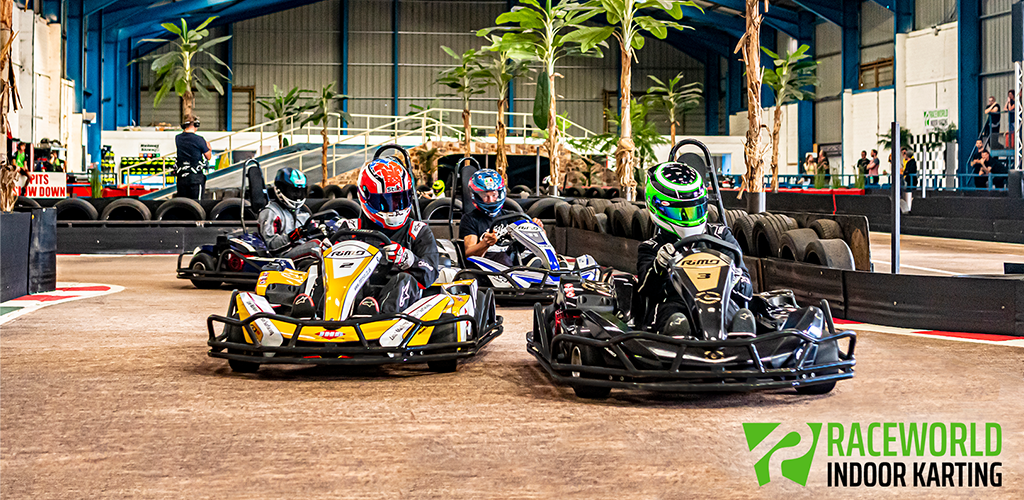 From registration to chequered flag nothing is left to chance; and this needed to include their choice of Internet Service Provider.
And the results speak for themselves, winning 'Experience of the Year' at the Devon Tourism Awards and being announced as a finalist in the Southwest Tourism Awards being held later this month.
Faster speeds in the cloud get Raceworld on the podium
While racegoers are battling it out to set the fastest lap on track, the real magic is happening in the cloud – everything from race control systems to customer records and live race times are stored in the cloud where Raceworld employees can access it with ease.
"Most of our systems are cloud based and having ultra-fast broadband has hugely benefitted our business." Rob Twigg, Operations Manager
With their old supplier, it was difficult for the team to access information, employees struggled to work remotely and sharing images and videos with customers was as difficult as winning from the back of the grid.
"Advertising these days means working with ever increasing media file sizes and having the facility to be able to upload and download information from the web at ultra-fast speeds is key to our success!" Rob Twigg, Operations Manager.
It's lights out, and away we go with ultrafast business broadband
Our ultrafast business broadband packages mean that Raceworld can scale its business, continue to strive for excellence, and make remote working a breeze.

It's our mission to ensure that business connections are seamless, but we'll do whatever it takes to get you connected – with Raceworld, the installation was almost as grueling as the endurance events hosted at the venue.
Working between races so as not to disturb racegoers, our engineers fed cables from a mast outside, through dense walls, into the Raceworld HQ office and down into the server room.
With full fibre installed the team can continue to scale and provide a faultless experience. And, for racegoers, it means they have no excuses for slow lap times!
If you're seeking a reliable, Devon broadband provider, don't settle for less. With various packages on offer to suit every business need, Jurassic Fibre won't slow you down!
Find out more about the speeds we can deliver to your business by calling our team on 01392 345600.