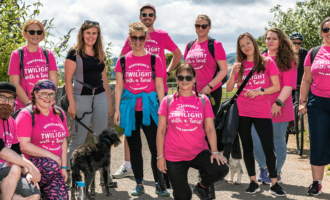 Company News
Jurassic Fibre Continues Support for Hospiscare
Hospiscare helps provide expert end-of-life care to people in need across Exeter, Mid and East Devon. With over 2,000 people facing life-limiting illnesses in our local community, they're here to ensure no one has to face this alone. They do this by providing care and support to those facing a life-limiting illness to ensure they can live as comfortably as possible right up until the very end and support their families during and after the loss of their loved one.
Many charities and organisations have faced recent hardship due to the pandemic, with volunteering activities and events being put on hold and charity shops closing during the three national lockdowns.
Due to increasing demand for palliative care services, and a 15% rise in patients, the charity is caring for more people with less resources and Hospiscare is in dire financial straits. It has a £1 million funding deficit that needs to be met by March 2022 or the charity will have to severely reduce its services. This means that many vulnerable patients will have nowhere to turn to for the invaluable care they need and deserve.

Thanks to local heroes and corporations, Hospiscare is chasing its target to meet its fundraising goals and save its service. Jurassic Fibre has joined with multiple fundraisers to shine a light on the excellent work that the charity is doing and support them proudly in their ongoing efforts.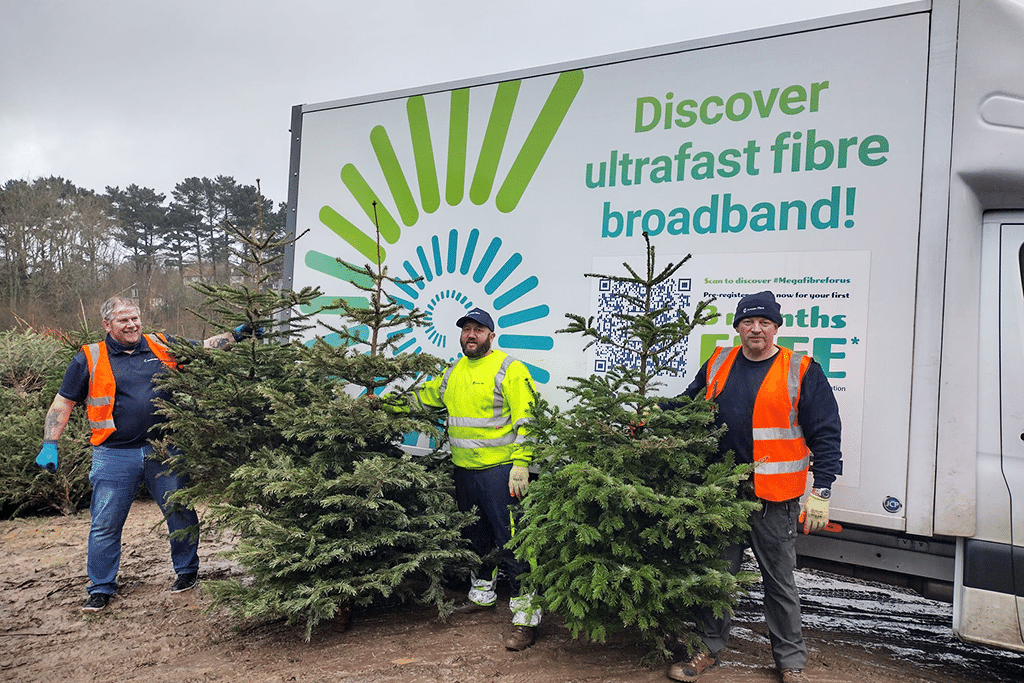 We are proud to be a member of Hospiscare's 40 Club; a club for local businesses to donate £1000 a year to help meet their £40,000 goal. We feel it is a great privilege to join the club and support those within our local community.
Our most recent way of supporting Hospiscare involved volunteering staff members and vans to assist in Hospiscare's Christmas Tree Recycling fundraiser. This entailed collecting local people's Christmas trees to recycle in exchange for donations to the charity. This was at the end of their Festive Fundraising campaign, which saw multiple fundraising initiatives from many supporters, including raffles, bake-offs, Christmas jumper days, and more.
Over the last two years, we have supported Hospiscare's Twilight Walk fundraiser which has raised over £50,000. Around 600 Hospiscare supporters, including members of our own team, dressed in pink and took part in the annual Twilight Walk. This event was traditionally one of Devon's most significant mass participation fundraising events. Almost 1,000 participants came together to walk a coastal route starting and finishing in Exmouth.
The 2021 Twilight Walk was a poignant occasion for Hospiscare. It was the first time many of its supporters had taken part following the coronavirus lockdown, which resulted in 2020's Twilight Walk taking place in supporters' own locations across Devon, rather than as a mass participation event in Exmouth.
To get involved or donate to Hospiscare's SOS Appeal, visit www.hospiscare.co.uk/sos.
Find out more by visiting our news page for more updates and events in your area.