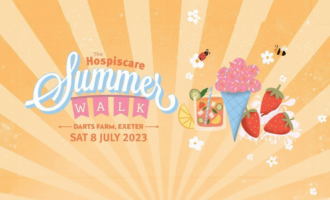 Company News
Jurassic Fibre to support the Hospiscare summer walk
In today's fast-paced world, reliable and high-speed internet connectivity is essential. However, amidst the hustle and bustle of technological advancements, it's crucial to remember the importance of supporting local communities, like Hospiscare and giving back.
Over the past four years, we have been actively sponsoring Hospiscare in Devon with their Christmas tree collection, joining their sponsored walk and fundraising activities. This year we are also supporting their upcoming Summer Walk, which takes place on the 8th of July and is a 7-mile walk around the Exe Estuary.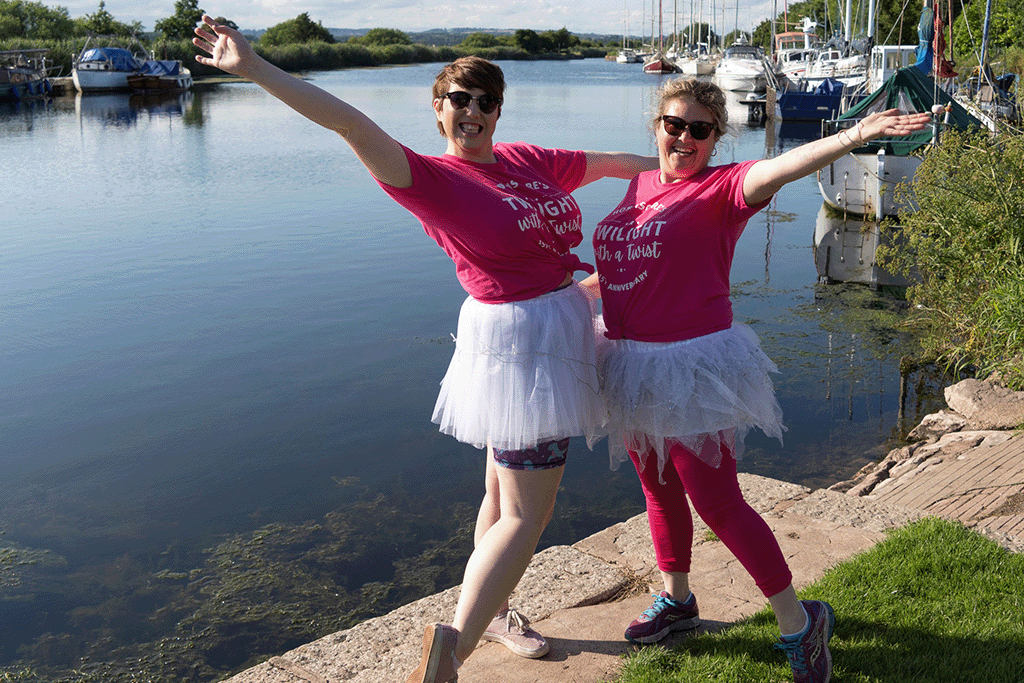 The Vital Work of Hospiscare in Devon
Hospiscare in Devon is a remarkable charity that provides end-of-life care and support to patients and their families in the county. They operate hospices in Exeter, Honiton, and Kingsbridge, offering a compassionate and nurturing environment for individuals facing life-limiting illnesses.
The organisation's dedicated healthcare professionals and volunteers work tirelessly to enhance the quality of life for their patients, offering pain management, emotional support, and counselling services.
Jurassic Fibre's Ongoing Sponsorship
At Jurassic Fibre, we are known for our commitment to building reliable and ultrafast broadband networks, and we are an ardent supporter of Hospiscare in Devon. Over the past four years, we have consistently sponsored various initiatives and events, enabling Hospiscare to continue its invaluable work within the local community. Our staff have joined in with those activities, supporting and cheering them on the way.
This year Jurassic Fibre is proudly supporting and sponsoring the upcoming charity walk around Exeter. This event is aimed at raising funds and awareness for Hospiscare and promises to be an exciting day for participants and supporters alike.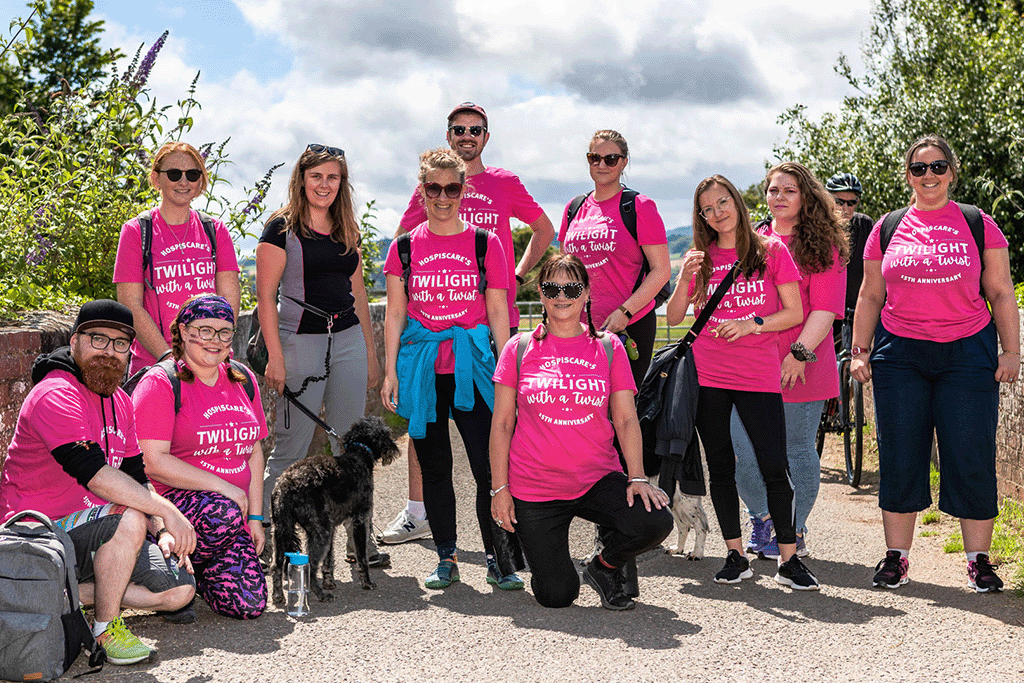 The Summer Walk and the Exe Estuary Route
On a warm summer day (hopefully), participants of the Summer Walk will embark on a memorable journey, tracing a picturesque 7-mile route around the stunning Exe Estuary. This scenic coastal path provides breathtaking views of the Devon coastline, blending the beauty of nature with the spirit of community engagement.
The walk not only offers an opportunity for individuals to support Hospiscare's mission but also serves as a reminder of the importance of staying connected to nature and appreciating the wonders of the local environment. The event will have experienced hikers as well as people who prefer a leisurely stroll joining in unison to contribute to a worthy cause.
The Impact of Hospiscare
Hospiscare work with individuals and families facing life-limiting illnesses cannot be overstated. Their compassionate care and unwavering support provide comfort during difficult times. By addressing physical, emotional, and practical needs, they ensure patients can live their fullest life, surrounded by understanding and dedicated professionals.
Through the tireless work of its staff, Hospiscare has been able to expand its reach and improve the quality of care provided to patients and their families. The funds raised through initiatives like the Summer Walk allow them to enhance their facilities, train staff and offer vital services to an increasing number of individuals in need.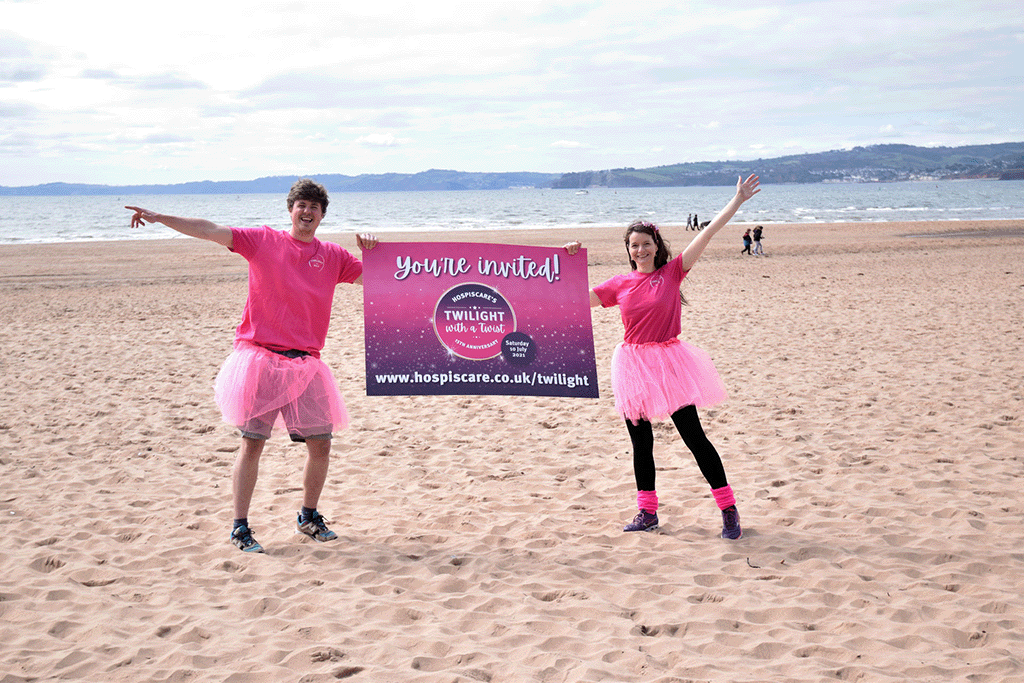 With companies like ours sponsoring and supporting Hospiscare, we get to be involved in community initiatives that underscore our dedication to creating a positive impact beyond our core business.
Connecting communities across Devon
Our steadfast support for Hospiscare and as one of the many charity sponsors in Devon, we firmly believe in their commitment to fostering strong and caring communities. By sponsoring events like the upcoming Summer Walk, we can help bring attention to the remarkable work of Hospiscare and encourages others to contribute to their cause.
Show your support for Hospiscare
Even as times are difficult and the cost of living is high, sparing a few pennies or pounds can help support someone living with a terminal illness and get the much needed support they need. Click here to donate a single or monthly donation today. Read more about the Hospiscare summer walk online.