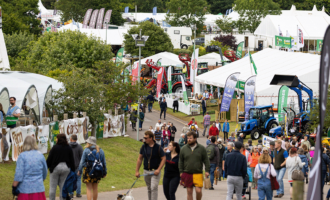 Insights
Meet Jurassic Fibre at the Devon County show
We're proud to be part of this year's Devon County Show at Westpoint. The annual show highlights the best in agriculture, hospitality and local businesses and will be taking place on the 18th, 19th and 20th May with thousands of people planning to visit over the three days.
What's happening at the Jurassic Fibre stand?
Jurassic Fibre will be at the show once again but this time we will be hosting an ultra-large stand on road 8. Not only will Pat the Cow be back for milking, but our team will be hosting a gaming zone with prizes to be won every hour!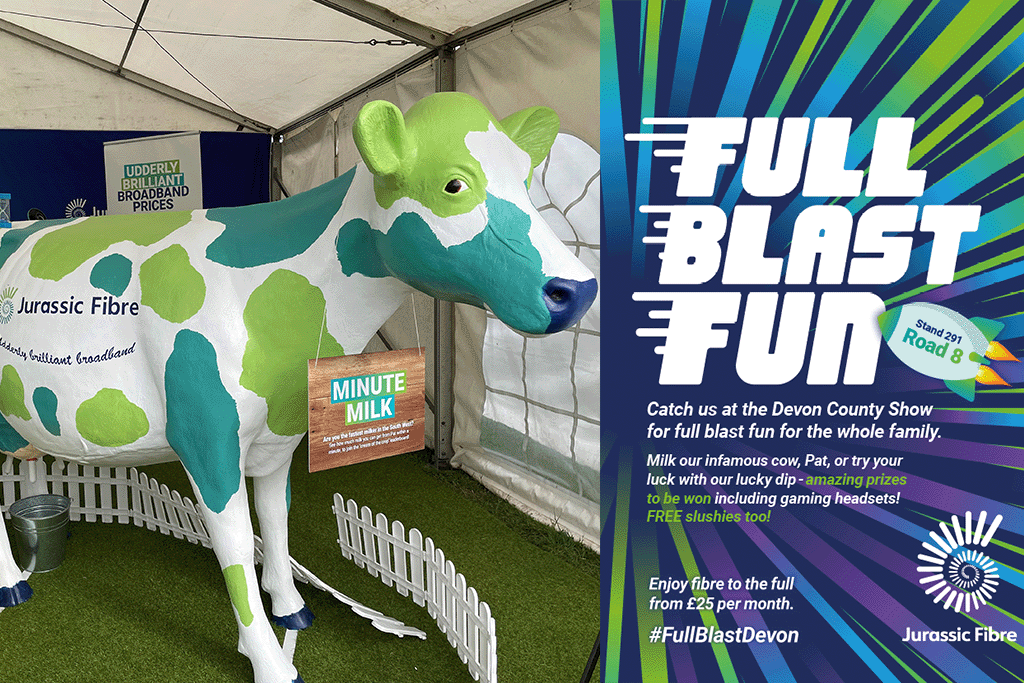 Our new gaming zone will include a Formula 1 racing game with prizes for who gets the best lap time every hour, and our virtual reality cricket will give you the chance to feel like you are at Somerset Cricket Grounds scoring the winning run.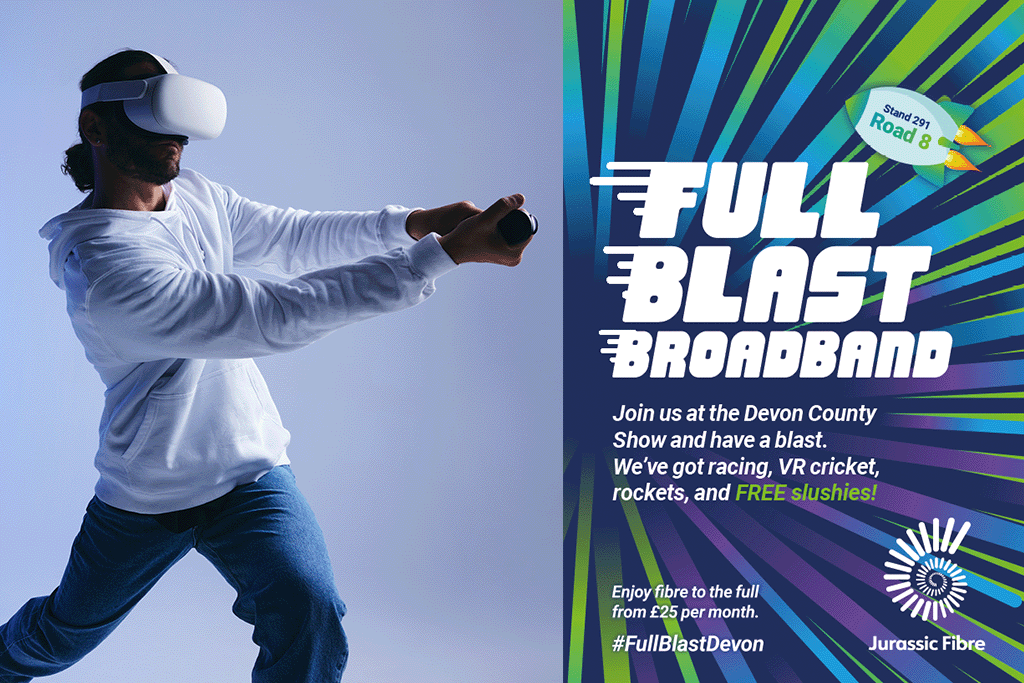 During the day you could have the chance to win a cricket set, £100 Raceworld experience vouchers or £25 vouchers for Darts Farm. We are also going full blast with our free slushies for the kids, and for the adults, you could even be one of our 100 winners in our scratch card competition.
We are also proud to have members of Hospiscare with us at the Devon County Show. We have been supporting Hospicare for the last 4 years and this year they will be side-by-side with us during all 3 days of the event talking to visitors about the support and care they provide within Exeter, Mid and East Devon.
Being part of the Devon County Show
As a local company, we are proud to support the Devon County Show which is one of the most prestigious agricultural events in the South West. With a rich history, the Devon County Show serves as a showcase for the finest agriculture, farming, and rural life in the region.
This three-day event celebrates the best of Devon's heritage, featuring an exciting range of activities and entertainment for all ages. Attendees can expect thrilling livestock displays, equestrian competitions, artisan food and craft demonstrations, gardening exhibits, and much more.
The Devon County Show promises to be an unmissable event for families, farmers, food enthusiasts, and those with an appreciation for the rural way of life. Book your tickets now and join Jurassic Fibre at the Devon County Showground for an unforgettable experience.
Connecting communities with full fibre broadband
Devon broadband access in certain areas has always been an issue, Jurassic Fibre is on a mission to provide ultrafast full fibre connectivity across the South West. Since 2018 we have delivered ultrafast full fibre broadband to parts of Devon, Somerset, Dorset and Cornwall with speeds from 150Mbps up to 950Mbps.
There's never been a better time to join Jurassic Fibre's full fibre network, and right now we are offering up to 6 months free* across our packages until the 3rd of July. Check your availability today.