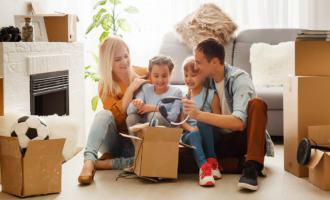 Insights
Moving house? A guide to sorting your broadband
We all know that moving house can be stressful and chaotic at the best of times, so when making a checklist of what you need to ensure a smooth move, it's important that you consider what you're going to do with your current broadband connection.
While dealing with your broadband and moving house at the same time may seem like a headache, in most cases, it's actually fairly straightforward.
This guide will provide you with everything you need to know about broadband when moving to a new home and help you decide whether it's better to transfer your old broadband plan to your new residence or get a brand-new package.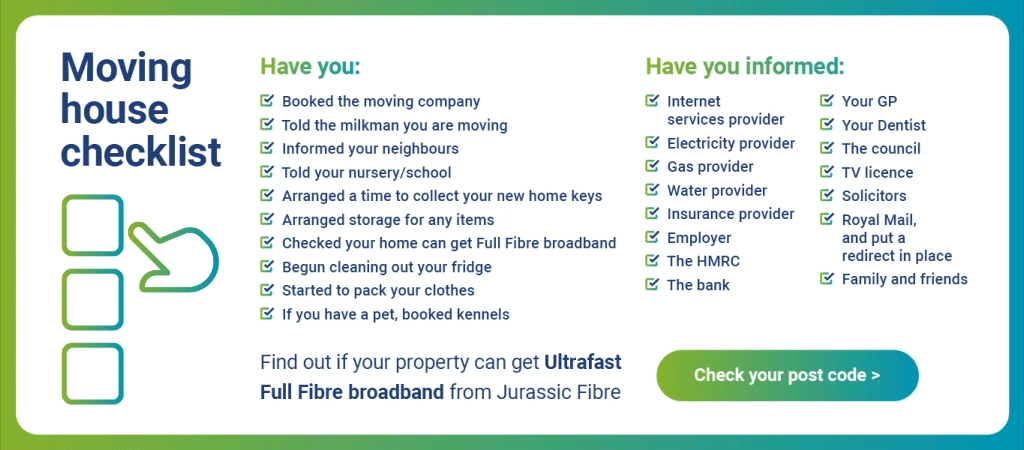 What to consider with your broadband when moving house
Sorting your broadband isn't always top of the to-do list when moving house, but it's better to organise all your services, bills, and subscriptions before you move. There are a few things you should consider when moving broadband to your new home:
How long do you have left on your current contract?
Before moving your broadband to your new house, it's worth checking how many months you have left on your current contract. If your contract is expiring, then you're free to explore other options if that's your preferred choice. However, if you have a number of months remaining on your contract, you may have to pay an exit fee if you want to switch providers.
Are you happy with your current provider?
Take the time to consider whether you're happy with the performance and service of your current broadband provider. Some reasons to consider switching providers can include slow speeds, outages, rising costs and more. If you're completely satisfied with your broadband, then it may be easier for you to stay with your current provider.
Is your broadband provider serving the area that you're moving to?
Although we are seeing an increasing number of fast broadband technologies rolling out across the country, not all areas of the UK have the same internet availability. When moving house, it's possible that you're moving to an area that your provider does not service. Use a broadband postcode checker to ensure you're getting the best service in your new area.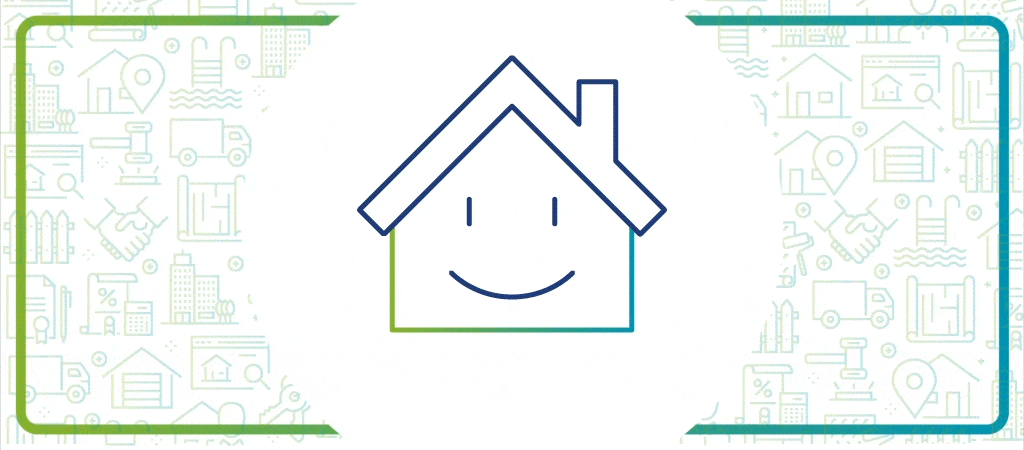 Can I move my broadband contract if I move house?
If you have a great broadband deal, and you'd like to stay with your current provider, it is possible to transfer your broadband to another address. The majority of providers will allow you to move your connection with relative ease.
If you move your broadband service to a new house, you may need to take out a new contract or pay a small fee. You don't have to worry if you have to take out a new contract since you can take the opportunity to find the best deal and contract for you.
How to transfer my internet to my new house?
Moving your internet connection to your new house is really simple and should be completely stress-free. Simply contact your current provider, give them the details of your new address and let them do the rest of the work. Try to contact your provider ahead of your move to ensure that there are no delays in getting you connected.
Switching broadband providers when moving home
When moving home, you may find that switching broadband providers is the best option for you. As quicker broadband speeds become more available, the average monthly price is falling, so it's common to get a package with quicker speeds for less money.
If you're looking to switch to a new broadband provider, ensure that you have all of the information you need before you choose your home broadband package. Once you're all set, take a look at our ultrafast broadband packages to see if we have a deal that suits all of your needs.
How long does it take to set up my internet in a new house?
Setting up internet access in a new house can take a number of weeks, which is why it's always better to plan ahead of time. You may be able to connect to the internet as soon as you arrive if a working broadband connection is already on the property.
However, if you do need a new line installed, you'll have to arrange an appointment with an engineer, and they'll get you connected.
Do I need to cancel my current broadband before switching?
If you're switching between completely different types of broadband – for example, moving from cable broadband to a fibre optic service – you'll need to contact your current broadband provider to cancel your contract. However, if you're switching to the same form of broadband, the switching process is handled by the new provider on the consumers' behalf.
One Touch Switch is on the horizon.
Ofcom, the telecommunications regulator, announced in September 2021 that it was introducing new rules to make it easier for residential customers to change their fixed voice and broadband service provider. Under the 'One Touch Switch' process, a residential customer will only need to contact their new home broadband provider to switch and won't need to speak to their current provider before making the move.
Until the final system is in place you will still need to contact your old service provider to stop your service, and the new provider prior to starting the service. Your old provider will confirm that your contract is ending – and explain any charges that might apply – and your new provider will let you know when your new contract will start.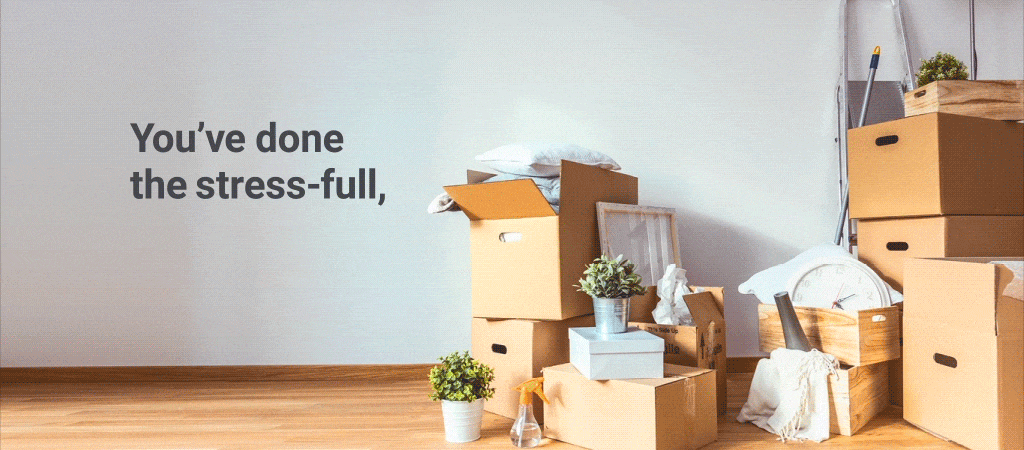 Switch your broadband to Jurassic Fibre
If you're interested in switching to Jurassic Fibre, take a look at our full range of home broadband services. Got any questions about switching providers? Learn everything you need to know about how to change broadband providers and see how our team can make the process as smooth and stress-free as possible. Also download our checklist to help you take the stress out of moving house.