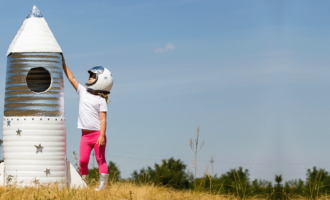 Company News
George takes off in new Billy Blast-Off mascot role
Exeter City Lexi the Lioness mascot performer debuts at Devon County Show in new rocketman costume
When ultrafast broadband provider Jurassic Fibre was looking for a staff member to wear its new mascot costume at this year's Devon County Show, George Powlesland was the obvious choice.
George, 23, works as a Technical Advisor at the Exeter-based full fibre broadband company during weekdays. But at weekends he transforms into Lexi the Lioness at his beloved Exeter City Football Club, entertaining the crowds with his antics on the pitch before the game.
"I've played Lexi since she was created in 2019," said George. "Before that I was just doing matchday support like dishing out food and drink. But when my boss rang me and said they were launching a new mascot, how could I say no?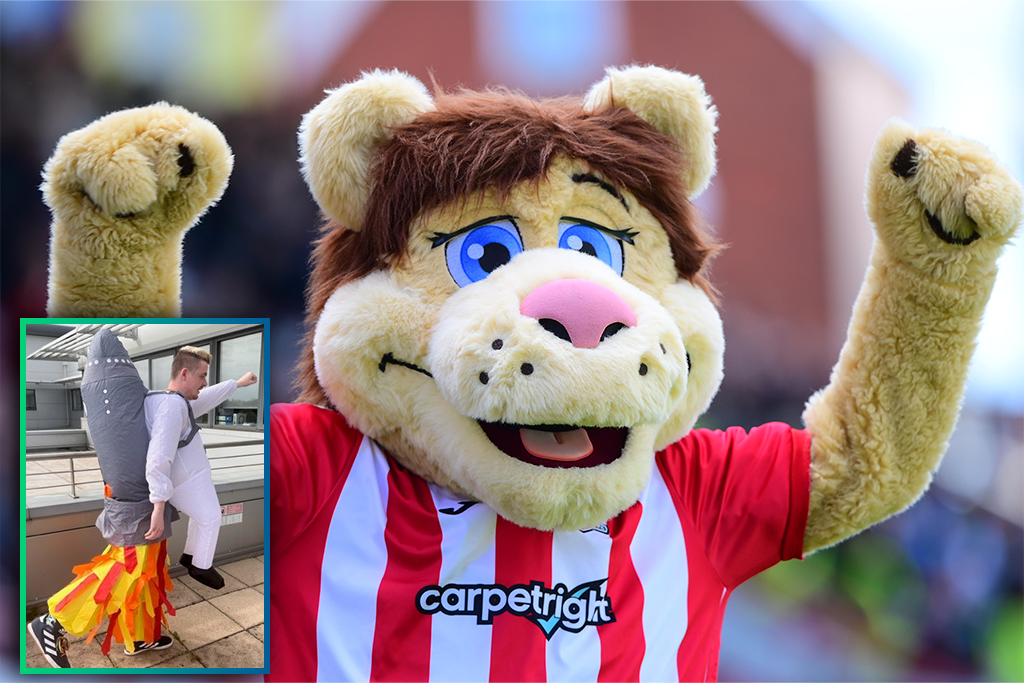 "The best moment was for sure the promotion last season. The fans spilling over the pitch and the high it left everyone with was so memorable it gives me goosebumps just thinking about it.
"Lexi is now a firm fixture alongside Grecian the Lion so I must have made a success of it! She shows the diversity of the club and has put more of a spotlight on the women's game. Along with Her Game Too or Rainbow Laces initiatives, it educates all fans about inclusivity. And that's why if you see me in the Jurassic Fibre office I've always got my rainbow laces on!
"The biggest challenge is the heat that the mascot suit creates and this season it has been really hot. We have fans in the head, but they just blow hot air, so I do need to keep stopping for some water. The other challenge is walking in great big shoes. I often look like I'm stomping around but, because the shoes are so big and your vision is impaired, I'm really just making sure nothing is in my way. I have bumped into multiple people on many occasions and even tripped over – but I made a comedy moment of it!
"Billy Blast-Off is a rocketman, demonstrating the superfast download speeds people get from Jurassic Fibre's ultrafast full fibre broadband. He is going to be much easier by comparison as there's no enormous feet or hot headdress! But it will be fantastic fun I'm sure, and I'm looking forward to racing round the Arena with all the other mascots at Devon County Show."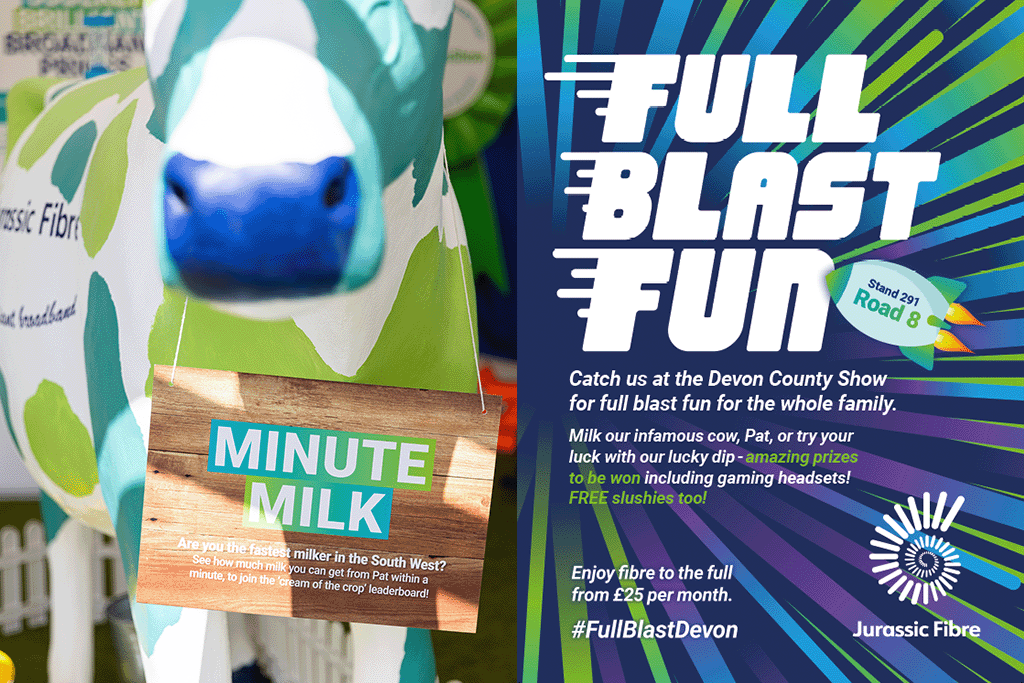 George, aka Billy Blast-Off, will be joining his mascot opponents in the Its-a-Knockout style race in the Main Arena at 12noon on Saturday 20th May. South West-based ultrafast full fibre broadband provider Jurassic Fibre is the Main Arena sponsor this year. The Jurassic Fibre marquee at Stand 291, Road 8, is also welcoming the crowds in for live gaming, a chance to milk 'Pat' the model cow, free slushies and a virtual cricket experience.
Jurassic Fibre now one of the biggest employers in the region, with its headquarters in Exeter. The company has achieved 85% 5-star reviews on Trustpilot with an overall rating of 4.7, reflecting its drive to provide not only ultrafast broadband but excellent customer service.