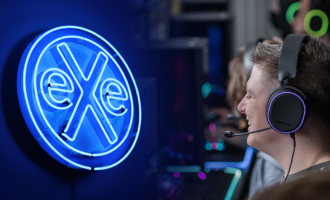 Company News
Jurassic Fibre sponsoring first ever region-wide corporate esports festival in the South West
We are thrilled to officially announce that Jurassic Fibre will be sponsoring the South West's first corporate Esports event.
The term Esports refers to a wide variety of competitive video games in which players battle for supremacy either solo or in teams. The festival will see sixteen teams of three play competitive Rocket League in the multimillion pound digital and data centre at Exeter College, but only one team can be crowned champions. They'll even have the once in a lifetime opportunity to beat professional athletes from the legendary Exeter Chiefs in a "sports" event, as the local team have joined the festival as competitors.
Exeter College boasts an impressive Esports Academy, including VR tech, simulators, high specification gaming PCs, monitors and peripherals. They have joined the masses in embracing Esports as a thriving industry and career provider.
Jurassic Fibre's CEO Michael Maltby said: "We are delighted to be sponsoring the South West's first ever region-wide corporate esports event at Exeter College. This event combines two of our key passions: tech innovation and community. At Jurassic Fibre we use world class technology to deliver ultrafast fibre-to-the-premises broadband to homes and businesses across the South West.
"Using advanced software and a custom-built network, we are dedicated to providing our home region with state-of-the-art connectivity and making 21st century internet a reality for our communities.
"We are excited to come together with business leaders, tech advocates, local organisations and the gaming community to take part in this unique competitive event and showcase the fantastic new digital and data centre."
Jurassic Fibre joins partners Timewade, Rowe IT, Astley Media and Filmily to support the event.
The event takes place on Thursday 24th February 2022 from 3-7pm at Exeter College's new state-of-the-art digital and data centre, home to the Esports Academy. Esports courses are delivered here for students who wish to develop their skills in the business and management of esports.
The event is delivered in partnership with Tech South West.
For more information, visit: www.techsouthwest.co.uk/esports-festival-2022
Images provided by Exeter College.