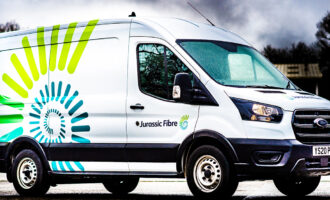 Company News
Special Launch Event!
swcomms and Jurassic Fibre are hosting a special launch event for businesses at 2:30pm until 4:00pm on the 11th of February at Sandy Park to celebrate the roll out of a state-of-the-art ultra-fast internet service in your area.
Jurassic Fibre has partnered with swcomms to provide some of the best business connectivity in the UK with fibre broadband and leased lines to help your staff be more productive.
At the event find out more about the phase one targets Exeter Airport, Sowton, the eastern side of Exeter and nearby villages, including Clyst St Mary, Clyst St George, Farringdon, Lympstone and Woodbury, as well as Exmouth.
You will also be treated to canapés and drinks as part of our celebration.
If your business is within the phase one area then don't miss our exclusive event, register your place at the event by visiting www.swcomms.co.uk/jurassic-fibre-event