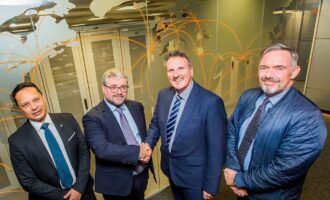 Company News
Partnership announced for ground-breaking fibre broadband service for South West businesses
New internet service provider Jurassic Fibre Limited (JFL) and South West Communications Group (swcomms) have signed an agreement to bring ultrafast fibre broadband to businesses in towns and rural communities in the South West.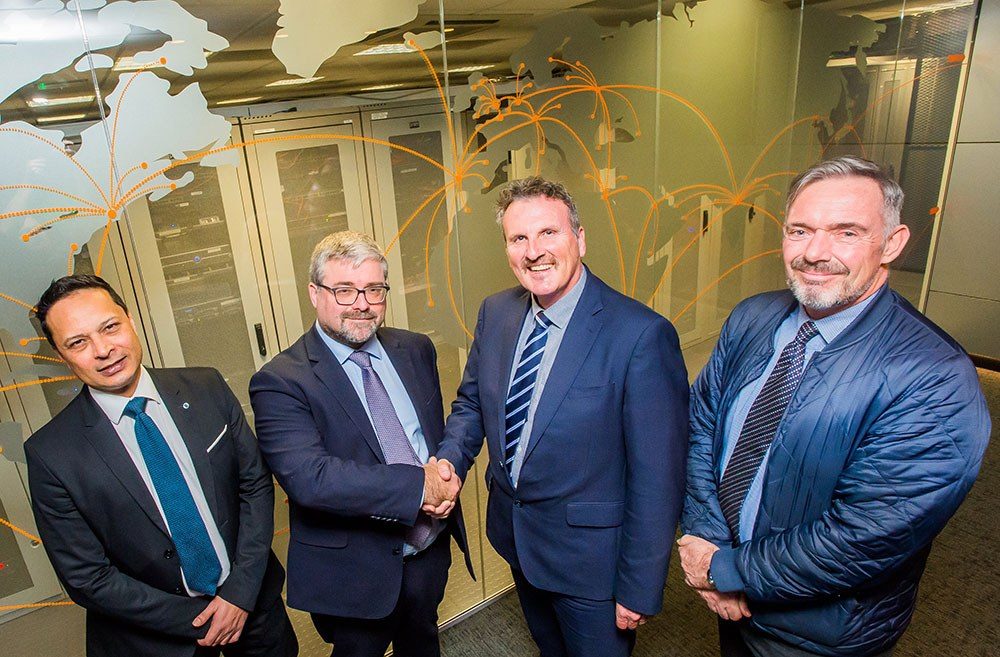 JFL has begun rolling out a gigabit capable network in the region as part of a five-year infrastructure project to give businesses a guaranteed pure fibre connection that provides an industry-leading performance to small, medium and large businesses.
Initially targeting towns and villages in East Devon, before rolling out across the wider region, this state-of-the-art network will provide some of the best connectivity in the UK, well in advance of the widely-regarded as optimistic Government full fibre target of 2026.
The JFL network in East Devon is part of a broader £250 million project to build a fibre to the premise network across the South West to cover areas including Honiton, Tiverton, Barnstaple, Teignmouth, Taunton, Dorchester, Weymouth and Yeovil, with the JFL key technical facility being co-located in swcomms' data centre in Sowton, Exeter.
Brian Lodge, swcomms' managing director, said: "Jurassic Fibre's new network will be a very welcome and long-awaited connectivity option for businesses in these areas. They will now benefit from speeds of up to 10Gbps, which means they can reliably use cloud-based services and enjoy faster access to the internet and speedier file transfers and emails. This means their staff can be more productive and, ultimately, more profitable. This represents a huge opportunity for this business community."
Michael Maltby, CEO of JFL, said: "We're delighted to be teaming up with such a strong and well-respected partner as swcomms. Our joint offering to the region's business community is a true step change in terms of broadband speeds and reliability. We're proud to be delivering the most powerful fibre connectivity for the South West's business community, helping them reach their full potential in an increasingly digital-dependent regional, national and global economy."
Businesses can register their interest, via swcomms' website at https://www.swcomms.co.uk/jurassic-fibre-broadband/.
Ends Monday, December 16, 2019
For more information, interview requests, photos and further information on swcomms please contact their marketing team on 01392 369369.
For Jurassic Fibre, please call us on 01392 345600.
Notes to editors:
Please feel free to use attached photo of JFL's chief technology officer Sanjoy Bose and CEO Michael Maltby with swcomms' MD Brian Lodge and commercial director Jon Whiley.
About swcomms – swcomms was established in Exeter, Devon, in 1983, by the company's chief executive officer and chairman Tony Rowe OBE, as a provider of business telephone systems. Since then, the business has have grown, both in size and technological expertise, to meet an ever-changing demand for more efficient, secure, scalable, cost-effective, and reliable communication solutions. swcomms provides the latest in voice, connectivity, cloud, security and data centre solutions to businesses.
About Jurassic Fibre
Jurassic Fibre founder Michael Maltby has 20 years' experience in delivering broadband networks in the Caribbean, Russia, Eastern Europe and Malta. He founded Jurassic Fibre in 2018. The company plans to invest £250 million in the next five years starting with a fibre roll out covering the area from Exeter to Exmouth. Planned future development phases will focus on East and North Devon, South Somerset and West Dorset. In February this year, Jurassic Fibre was acquired by Fern Trading Limited, which is advised by Octopus Investments.