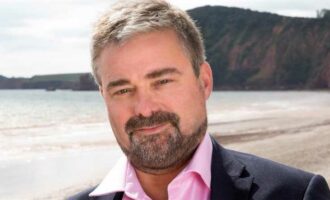 Company News
Jurassic Fibre secures funding for ultrafast fibre broadband network in the South West
Jurassic Fibre Limited, a recently established alternative network provider, is pleased to announce the completion of a long-term funding deal which will allow it to invest in developing a Fibre-to-the-Premise ("FTTP") network in South West England, namely Devon, Dorset and Somerset. Jurassic Fibre will build and operate new full fibre infrastructure in towns and villages, delivering high quality, 1Gbps+ broadband to homes and businesses which are currently served by copper infrastructure.
Fern Trading Limited ("Fern"), advised by Octopus Investments ("Octopus"), has acquired Jurassic Fibre and is providing funding for an expansion plan that could over the next few years exceed £250m, creating jobs and essential infrastructure. The UK market is lagging behind the rest of Western Europe with one of the lowest FTTP coverage levels at just 6%. Jurassic Fibre, with the backing of Fern and Octopus, is now well placed to support in accelerating the UK's digital connectivity aspirations and will offer broadband services to meet the rapidly increasing data consumption demands of consumers and businesses.
Jurassic Fibre has plans to build a network passing more than 300,000 homes in Devon, Dorset and Somerset in the coming years and to provide a high-quality broadband service to customers on their network. Jurassic Fibre was advised by Simba Capital.
Michael Maltby, CEO of Jurassic Fibre, said:
"Jurassic Fibre is very pleased that Fern, advised by Octopus, has agreed to acquire the company and fund the roll out of its GPON ultrafast broadband network across the South West of England. It is a strong statement of faith both in the company and future of the region. Over the coming months and years, we look forward to working with communities, businesses and councils to build the digital infrastructure required to put the region at the forefront of the UK economy."
Paul Latham, CEO of Fern, commented:
"This is a great opportunity for Fern to back a highly experienced management team with a track record of building full fibre networks across the world, providing stable returns for our investors who want to put their money to work in the UK economy."
Robert Skinner, Investment Director at Octopus, commented:
"We are excited to be working with Jurassic Fibre to provide what is quickly becoming crucial infrastructure for any region of the UK."
Phil Twiss, Councillor, Devon County Council, said:
"I welcome Jurassic Fibre to Devon's broadband community and look forward to the commercially funded roll out of its ultrafast broadband services to communities and businesses across the region. This will extend broadband choice and complement the work supported by the Council over the last few years at no cost to the tax payer, helping to future proof the County for the 21st
Century."
John Sellgren, Dorset Council Executive Director for Place, said:
"Dorset welcomes this commercial investment. It will bring fantastic opportunities to the businesses, residents and visitors of Dorset. We recognise the importance of high speed reliable digital connectivity and this announcement gets Dorset well on its way to the Government's ambition of full fibre for the whole country by 2033.
"We look forward to working with Jurassic Fibre to facilitate their deployment."
– Ends –
About Jurassic Fibre
Jurassic Fibre is an FTTP broadband internet network developer based in South West England. The company was founded in 2018 and intends to build out an ultra-fast network in Devon, Dorset and Somerset. Jurassic will focus on building 1Gbps+ FTTP networks to homes and business in small towns and villages.
For more information, please visit jurassic-fibre.com.
About Fern
Fern Trading Limited began trading in 2010 and has grown to become the parent company of a large trading group. This group now comprises more than 200 companies with business interests spread across the UK and France. Fern operates in sectors that are making a valuable contribution for the long term and is currently the UK's largest producer of solar energy from commercial-scale sites. Visit ferntrading.com for more information.
About Octopus
Octopus is a group of innovative, entrepreneurial businesses investing in the people, ideas and industries that will help to change the world. They are experts in financial services and energy, transforming these markets by offering their customers access to smart and simple solutions that do what they say they will. Today Octopus manages £8 billion on behalf of retail and institutional investors. Octopus Energy, Octopus Investments, Octopus Energy Investments, Octopus Healthcare, Octopus Property, Octopus Ventures and Octopus Wealth are all part of Octopus Group. Visit octopusgroup.com for more information.
For media enquiries, please contact:
Michael Maltby
Jurassic Fibre
[email protected]
+44 (0)1392 345600