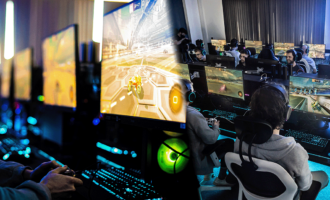 Devon
Jurassic Fibre supports first region-wide Esports Festival in the South West
Ultrafast broadband provider Jurassic Fibre joined forces with Exeter College and Tech South West for the first ever Esports Festival in the South West.
The competition, which took place on Thursday February 24, was the first of its kind to launch in the region.
The Esports Festival was delivered by Tech South West in partnership with Exeter College and was hosted at the college's multi million pound Digital and Data Centre. The event saw 70 attendees from businesses and organisations across the region come together to play Rocket League, and showcase the college's popular esports academy.
Devon-based ultrafast broadband company, Jurassic Fibre, joined regional sponsors to support the event, and put forward a team to compete during the event. Others taking part included the Exeter Chiefs, Rowe IT, Singer Instruments, the Met Office, Ashfords, Timewade, Rocketmakers, Ghyston, Devon County Council and Nice Group.
Michael Maltby, CEO of Jurassic Fibre said: "We are delighted to have supported this groundbreaking event and be a part of this exciting celebration of esports. There was a fantastic turnout and it was great to join with other local businesses and their teams to showcase Exeter College's esports facility and the booming esports industry, which is growing in popularity with the younger generation in our region, and is an industry dependent on standout broadband.
"At Jurassic Fibre, we use world class technology to deliver ultrafast fibre-to-the-premises broadband to homes and businesses across the South West. We care about our local community and building a network to enhance the day-to-day lives of South West residents and businesses. As a result, this event was a fantastic fit for us.
"It was great to support this event and we hope it will be the first of many to come in the future."
Dan Pritchard, Co-Founder of Tech South West, said: "There is amazing talent in digital skills in the region and the Esports Festival is a great way to showcase that and of course have a lot fun. It's a rapidly growing industry and we're delighted to have partnered with Exeter College and had support from Jurassic Fibre and the other sponsors, helping to make the event such a success."
Ash Khagram, Digital Marketing Executive at Jurassic Fibre took part. He said: "It was a lot of fun and wonderful for different teams representing companies from across the South West to get together. Jurassic Fibre is extremely proud to have sponsored and competed in the first esports festival in the South West.
"The growth of esports has been phenomenal and has allowed people in different groups, regions, and ages to connect with other like-minded gamers and enjoy their favourite games through the internet.
"Jurassic Fibre has been a huge supporter of Exeter College and its Esports Academy, in the heart of Exeter, around the students who are at the forefront of an ultrafast growing global industry."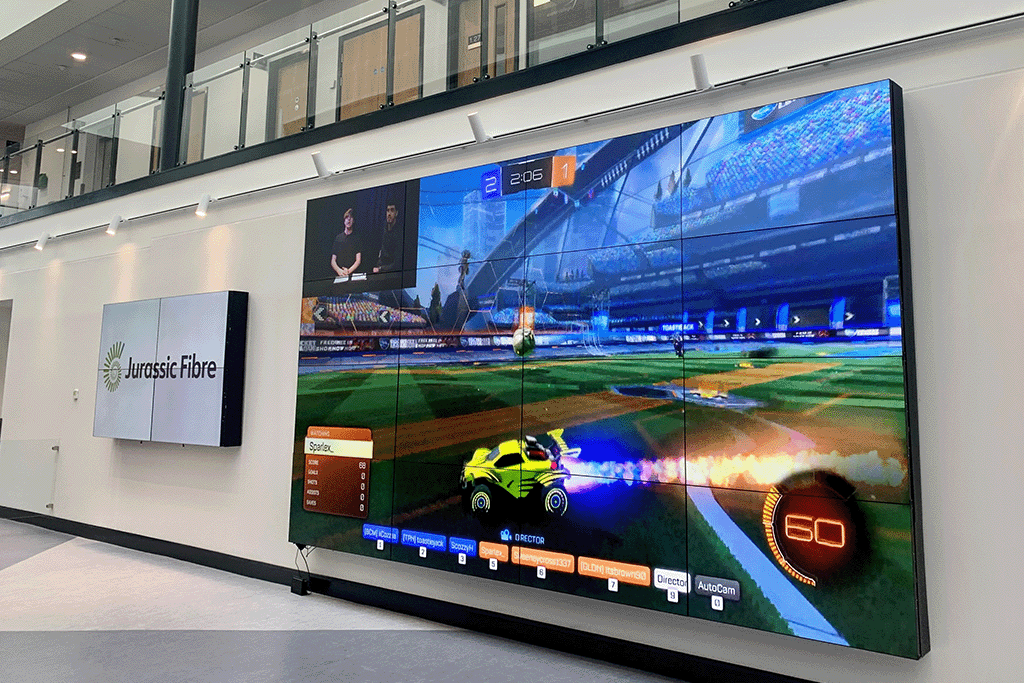 Exeter College's state-of-the-art digital and data centre is home to the Esports Academy. Esports courses are delivered here for students who wish to develop their skills in the business and management of esports.
Jurassic Fibre's fibre-to-the-premises broadband network build has already gathered significant pace across the South West, and is now live in 75,000 premises in the region, covering towns and villages throughout Devon, Dorset and Somerset.
The internet service provider's network expansion is part of a £250 million investment by Fern Trading, as advised by Octopus Investments, to build a full fibre network in the South West. The network, once completed, aims to cover over 350,000 traditionally hard-to-reach premises, which have previously been overlooked by other providers, representing a potential saving to the taxpayer of circa £10m.
For more information on the Esports Festival, visit: www.techsouthwest.co.uk/esports-festival-2022